I'm extremely proud to announce that for the first time in a long time we have officially licensed RO, ROSE and Requiem merchandise for sale! For RO1, we are offering a beautiful Kafra T-Shirt designed by the legendary Barachan. The entire shirt design is printed onto white fabric and stitched together, so there's no fading like on the screen printed or iron-on type shirts!
Click the image below to check out what we have: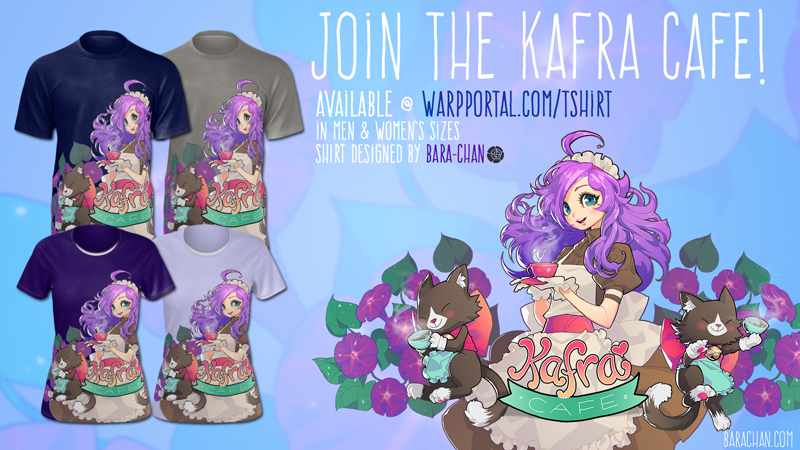 We'll be adding more choices for merchandise in the near future, so watch our otaku.skyou shop and this space for updates!