I'll admit, I'm a bit of a nut when it comes to retro stuff. There's a interesting quality to things that were once popular that have disappeared or that are mostly forgotten nowadays. Luckily, Southern California is one of the las bastions of Tiki culture in the United states, and the place where the Tiki Revival has gotten underway. Every month or so, Tiki fans come together for the International Tiki Marketplace, hosted at Don the Beachcomber's in Huntington beach. Vendors, musicians and craftspeople bring their best and celebrate "Tiki Culture" in LA.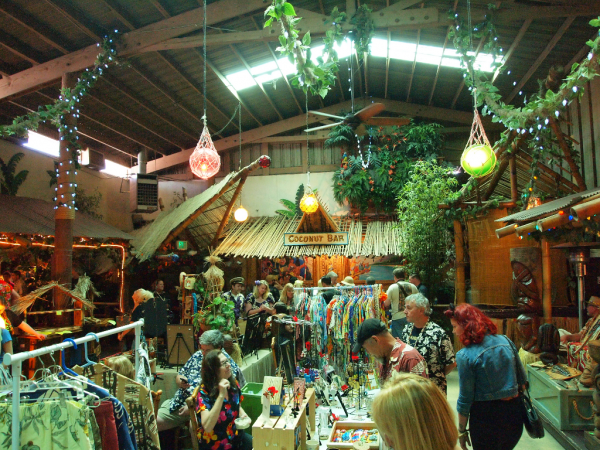 Don's has several spacious dining rooms where they cram in dozens of vendors.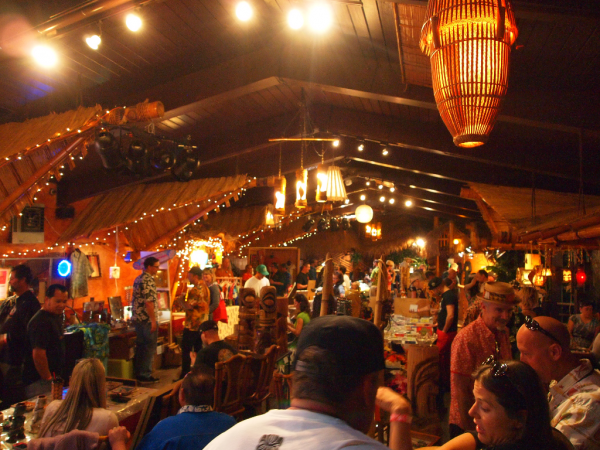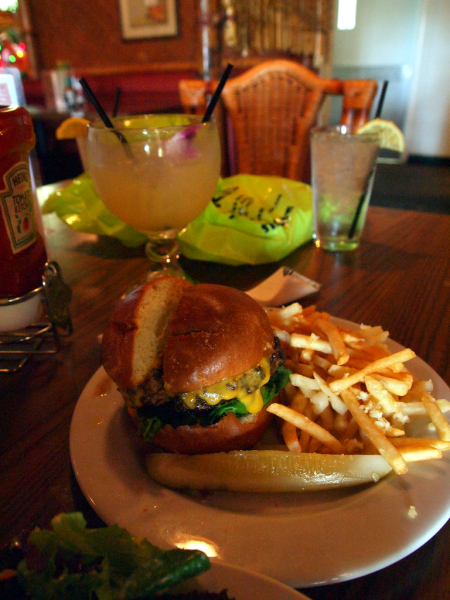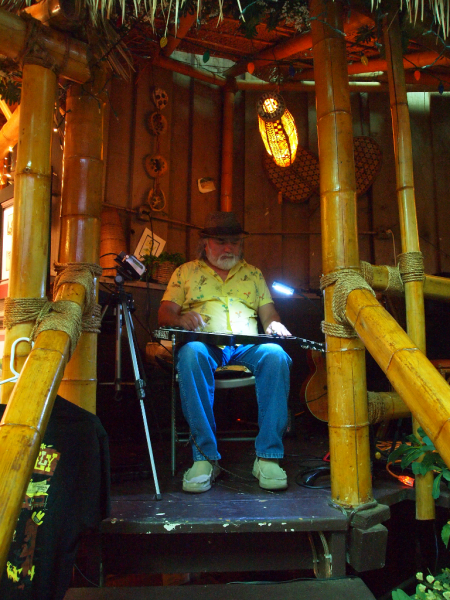 They also have live music, like this dude. I've realized that I should probably get a steel guitar at some point.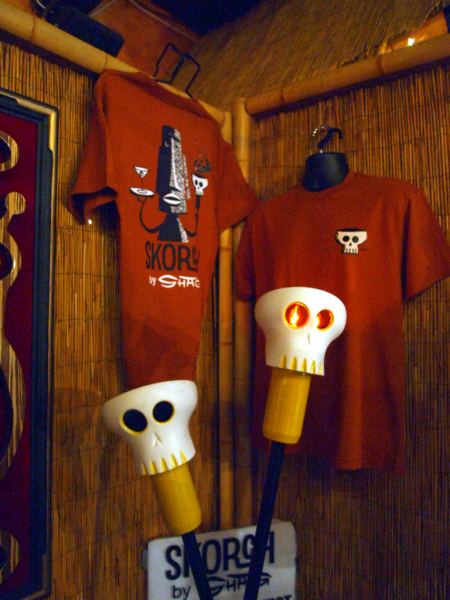 Lots of artists/craftspeople at the market.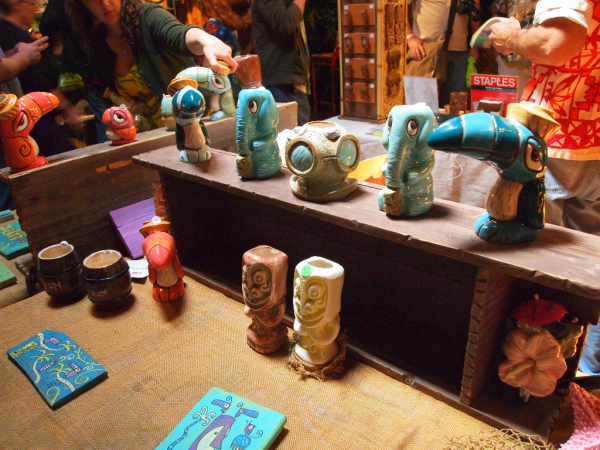 Some awesome custom mugs by Tikitony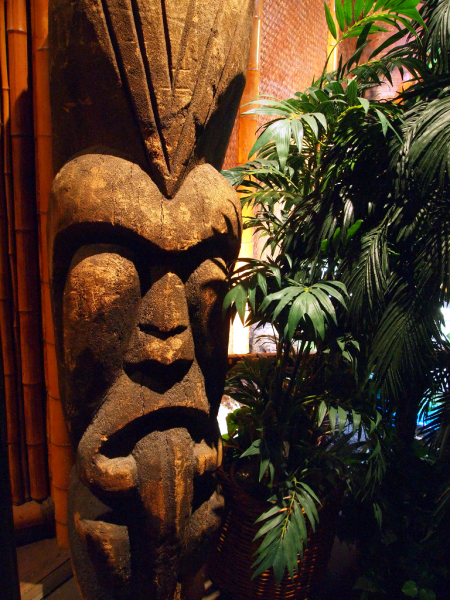 Some cool vintage carved Tikis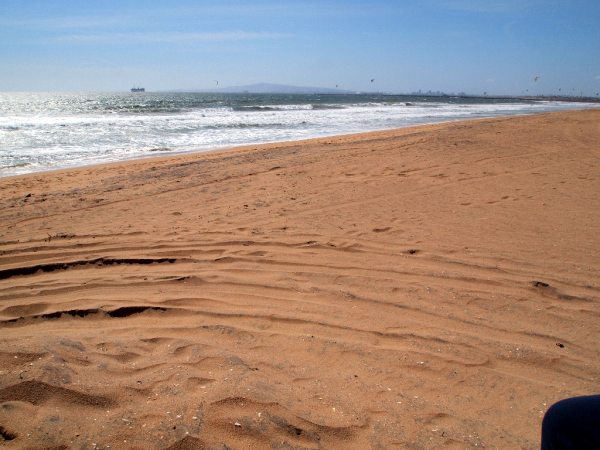 After the event, there some hanging out on the beach to get taken care of! The high winds made sure that everyone was getting a good sandblasting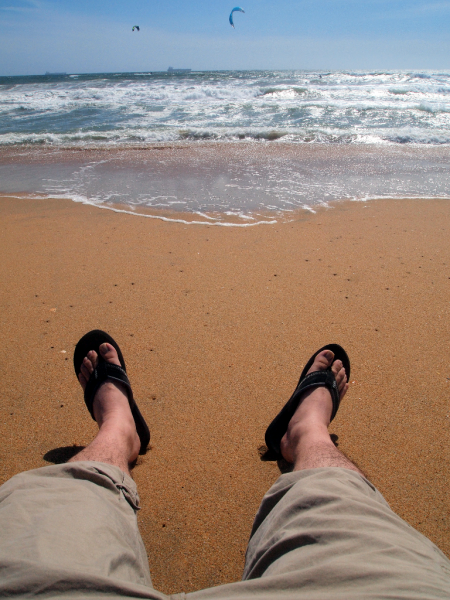 Close to the beach the sand was a little less intense.
If you guys have a chance to check out the Tiki Marketplace, I'd highly recommended…I'll definitely be there!