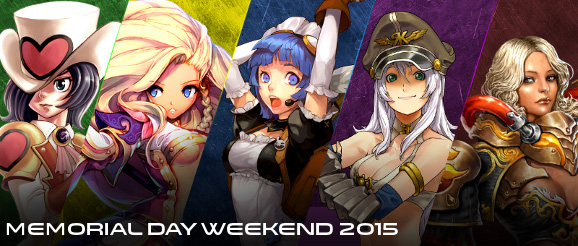 Greetings folks! It's time to fire up the charcoal or propane (and propane accessories) and get out the barbeque foods of your choice for Memorial Day Weekend! We're getting ready to kick off the unofficial start of the summer with a bunch of fun events and promotions on our games!
From 7pm Thursday night 5/21 until 11:59pm Monday 5/25 you'll get an additional 5% game points when you convert from Warpportal Energy! This will stack with the first conversion bonus of the month if you haven't already used it.
For players registered through Steam, when you purchase points over $10 you will get an extra 5% bonus!