Requiem: Rise of the Reaver will no longer use the Kalydo Web Player starting from November 3rd.
The Kalydo Web Player is what users would use to play Requiem on Facebook or the Webclient.  Because of this change, we are announcing free account transfers from player's Facebook account to a new WarpPortal account.
For those using Facebook as their main account, simply go to WarpPortal.com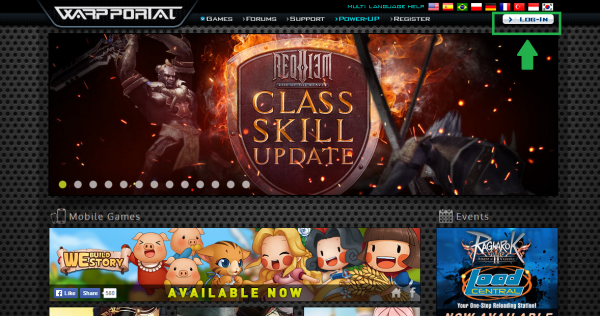 Log in using the Connect with Facebook feature: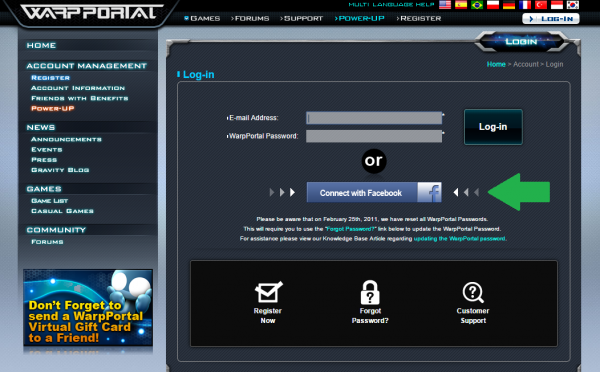 Create a New Game Account:
Select Requiem and fill out the information required within: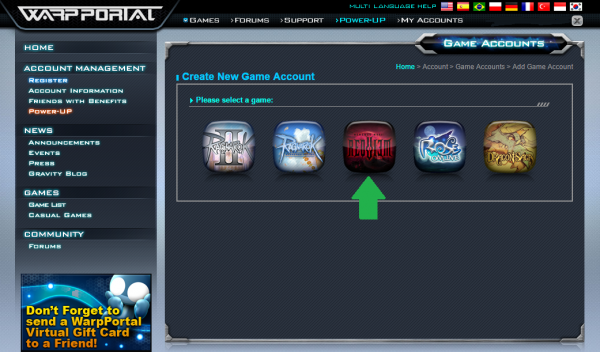 Once you made a new account. Submit a support ticket for an account transfer: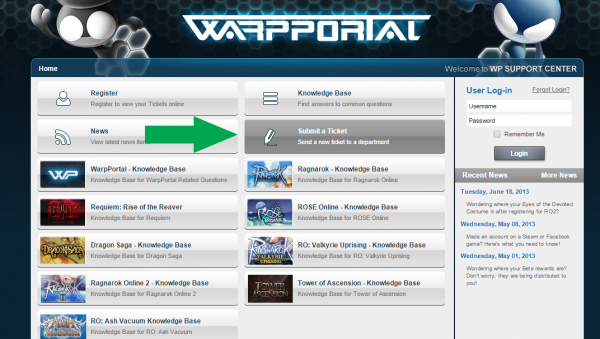 MAKE SURE TO FILL OUT THE FORM LIKE THE EXAMPLE FOR FASTER PROCESSING: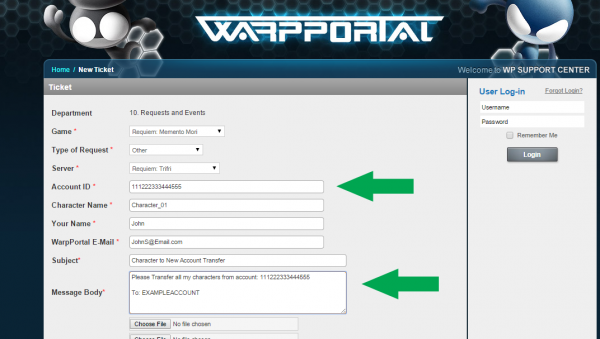 Downloaded the Requiem Client HERE
Once you finished downloading, you can play on your new account with your old characters (once the transfer has been completed)
We would like to thank all our fans for playing Requiem through Kalydo. We look forward to seeing all our Facebook and Webclient players back in game!